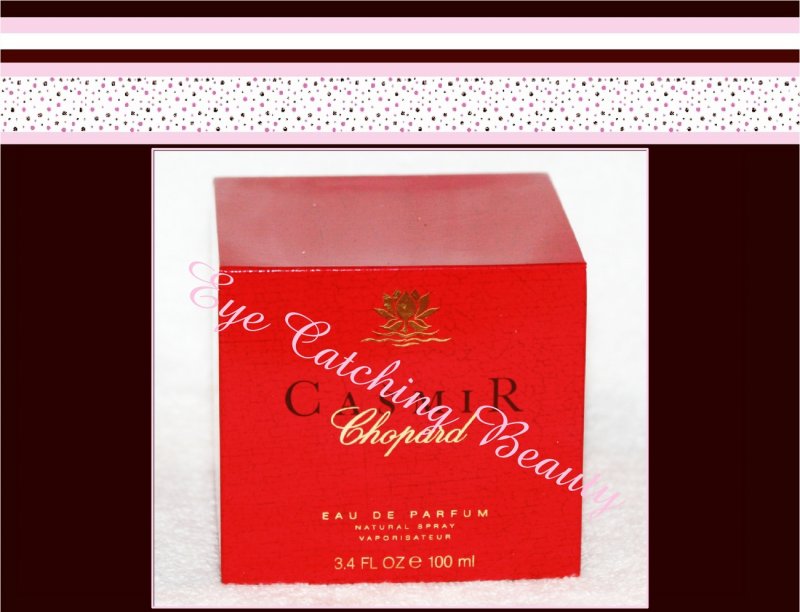 Casmir Perfume by Chopard 3.4 fl oz edp
Casmir Perfume, by Chopard edp 3.4 fl oz. Spray - new in box

Casmir Perfume, by Chopard
Launched by the design house of Chopard in 1991, Casmir is classified as a sharp, oriental, woody fragrance. This feminine scent possesses a blend of woodsy sandalwood and patchouli. Accompanied by fruity notes of fresh citrus, melons and peaches. It is recommended for casual wear.
At Eye Catching Beauty